The Hot Wire Blues Bass is a vintage style hollowbody bass, based on the Kay Electric bass of the early fifties. The Kay was often played by blues bassists who did not have the money for a fender - or liked the Kay sound more!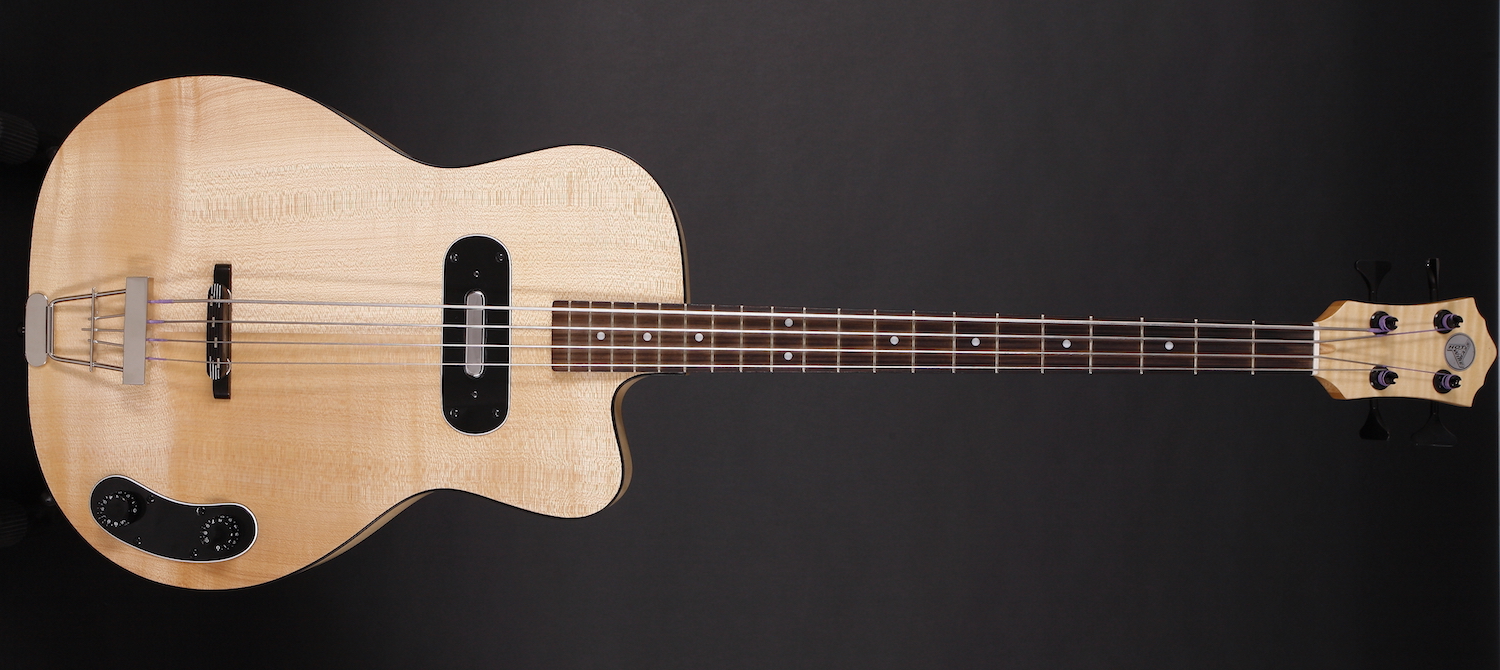 Muddy Waters, Howlin' Wolf and his mates... - The Kay is often heard on the old recordings. Howling Wolf sends his regards. When I discovered the Kay, I was thrilled with the big sound. We worked out the concept with the Hot Wire team.
The Hot Wire Blues Bass has a semi-resonant maple body with a flat, solid top, and a round back. The set-in Medium Scale maple neck sports a rosewood fretboard with 20 frets.
We found the original Kay Pickup to be microphonic, so we developed an improved version together with Bassculture, which works well at high volumes, avoiding finger noise and reducing feedback sensitivity.
The Blues Bass has volume and tone controls. With flatwound strings this bass brings a "big" sound, which is particularly suitable for blues, jazz, rock'n'roll and - played with plectrum - Sixties Rock. The bass has a trapeze tailpiece, the bridge is floating to adjust the intonation more exact. Despite all the improvements, the blues bass sounds identical to the original Kay.
The blues bass weighs only 2.5 kilos and is therefore also an option for bass players with back problems. Each blues bass is handmade and is a unique piece, we are happy to fulfill customer requirements. Various vintage finishes are possible, as well as fretless versions.
We use the proven Hipshot Ultralite mechanics. The strings also have a big impact on the sound.
Only with flatwound strings does the blues bass show what it can do! For blues and jazz Pyramid Gold Flatwounds sound very authentic. Classic Sixties Rock sounds authentic with the plectrum. With Pyramid Black Nylons, the double-bass character is even more effective.
Each Blues Bass is handmade and is a one-of-a-kind product, and we are pleased to fulfill customer requests. So different vintage finishes are possible, and versions such as Fretless, and even five-string.