With the Chambers Bass we meet the desire of many bass players for a heavyweight tone with low weight. Four-string and five-string weigh only about 3.8 or 3.9 kilos.
The Chambers bass still has that fat sound. We used light swamp ash for the body, and provided it with chambers (Chambers), thus reducing the weight, without sound loss.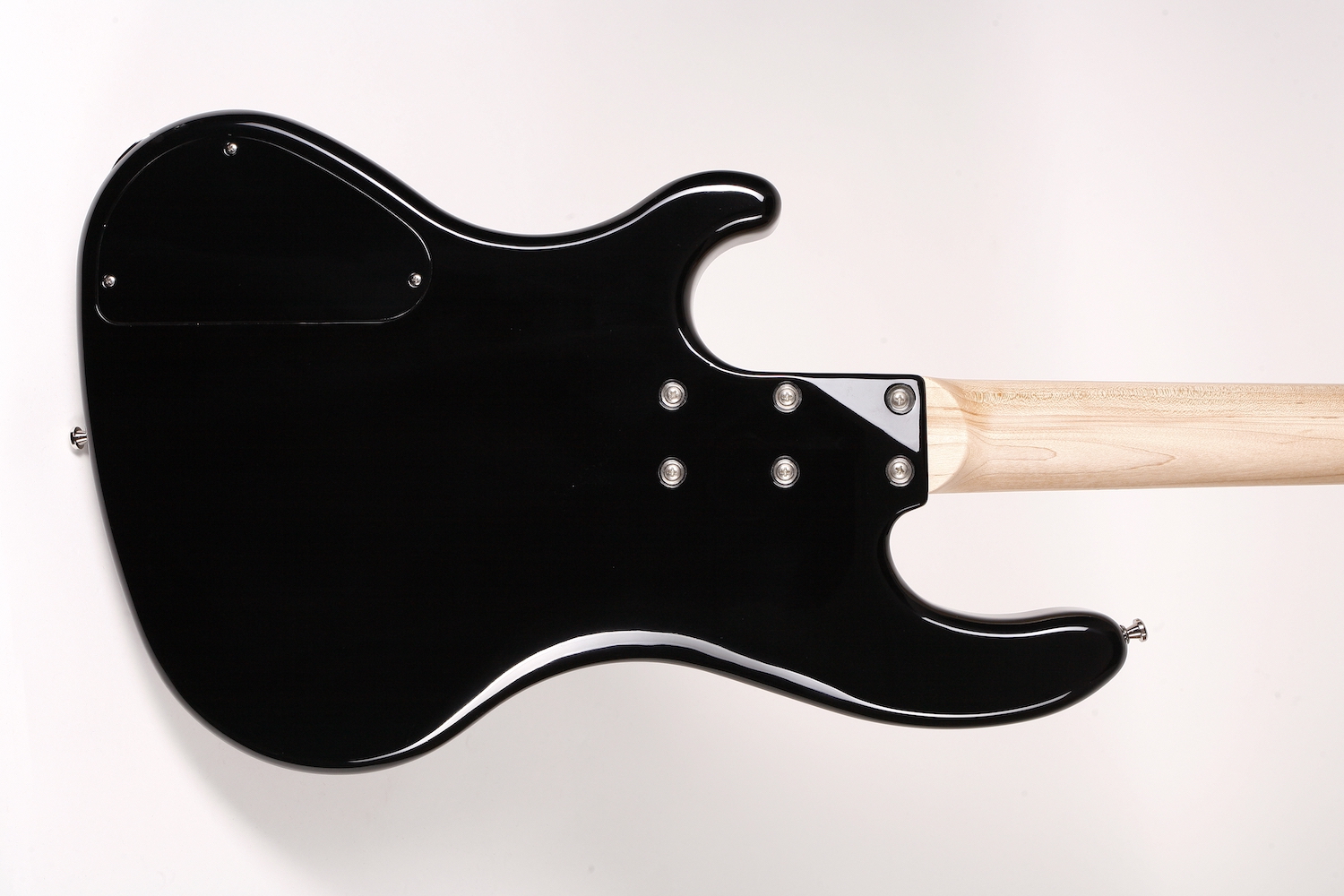 The ergonomically shaped body made of swamp ash with high-gloss finish is the basis for the round tone. The maple neck is bolted six times - this contributes to the strong sound.
Hipshot hardware is standard. Two HotWire Soapbar pickups in conjunction with the Noll three-band tone controls deliver the bass sounds you need in live and studio settings.
Of course, this bass can also be ordered with other pickup configurations and / or a different tone control, with a continuous neck, as a six-string or as a fretless, and in any desired color. Go for it!
See here the proven Hipshot Ultralite machines on the "Matching Headstock"
Body: Swamp Ash
Hi-gloss Finish
Neck: Maple, Rosewood, Ebony - Six Bolt
matte finish, 24 frets
Hardware: Hipshot
Pickups: HWB Soapbars by Bassculture
Electronics: Noll Threeband
Price: Chambers IV Basic version 2898 €
Price: Chambers V Basic version 2998 €