The legendary John Entwistle of "The Who" loved eccentric bass designs with a large body.
"That was my idea, the Fenderbird," John told me. He favored the early Thunderbird models with their powerful sound, but the necks were too lean and unstable for his playing style. Peter Cook in London attached a massive 70's Precision maple neck onto the Gibson Body and so John got the best of both worlds! His original Fenderbird can be seen in the Hardrock Cafe in London.
The Hot Wire Funderbird comes with a rocking look and a rolling sound! The pickups are Hot Wire Funderbuckers, Soapbars developed with BassCulture that are close to the original sound, but with a little more flexibility - and a coiltap.
We looked at many pictures of John's bass and also examined an original Thunderbird. We developed a body that looks and feels good, whether you are sitting or standing. The bass is not as top-heavy as you might think!
We use light machines on the Hot Wire neck, and when the bassist puts up his right arm on the body, the bass is automatically brought into the ideal playing position. Of course, we also offer this model as a five-string. There is also a left-handed version. Neck width and body color can be set by the customer.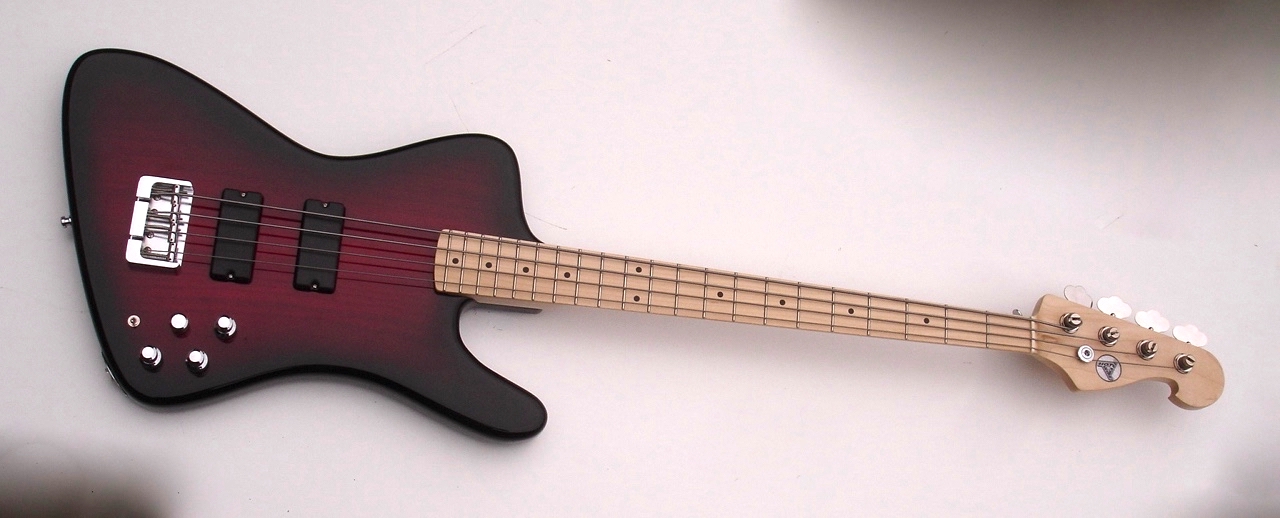 Meanwhile, we have made many Funderbird variations: Alternatively, with a lightweight body made of swamp ash, in special finishes, with neck through, as a five-string, with various pickup combinations and active electronics. We can fulfill all wishes in this regard.
For an adventurous customer, we built the Blackbyrd. Thru neck, two Northstrand pickups with a sophisticated passive electronics Setup that rocks ....! Add to that the Hipshot "Supertone" Bridge.
At the very bottom see the Reversebird: Thru neck and body made of mahogany, a maple fingerboard with dark pearl block inlays, a Candy Apple high gloss finish and a Pearl pickguard. Two Funderbuckers and East electronics provide a powerful tone.