The Hot Wire Jay Bass is our contemporary version of the ever-popular J-Bass model and can be totally styled to your liking.
On the familiar Jay basis we can realize bassist dreams. Special neck dimensions? Precious hardwood top? Other pickups? Great paint job? Active electronics? More stable hardware? The possibilities are endless. Almost.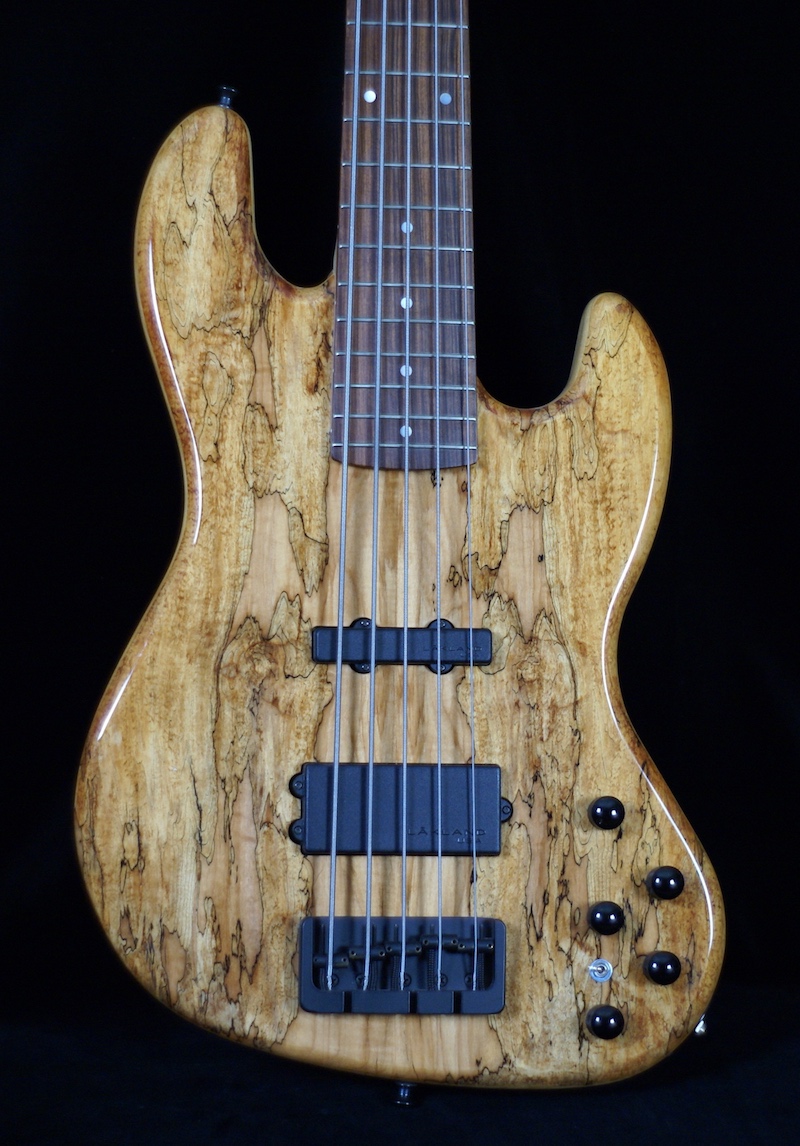 Here a Hot Wire Jay 5 with original Lakland pickups and Lakland active electronics was requested. Pictured is the LH3 system with neodymium pickups in a Hot Wire Dream Bass with Spalted Maple Top.
For a vintage Sixties tone we take an alder body, a maple neck with a rosewood fingerboard and our hand-wound Hotwire pickups. For a Funky Seventies sound we take an ash body, a maple neck and our stacked low noise jazz pickups. All these features can be combined according to your own imagination for special sound requirements.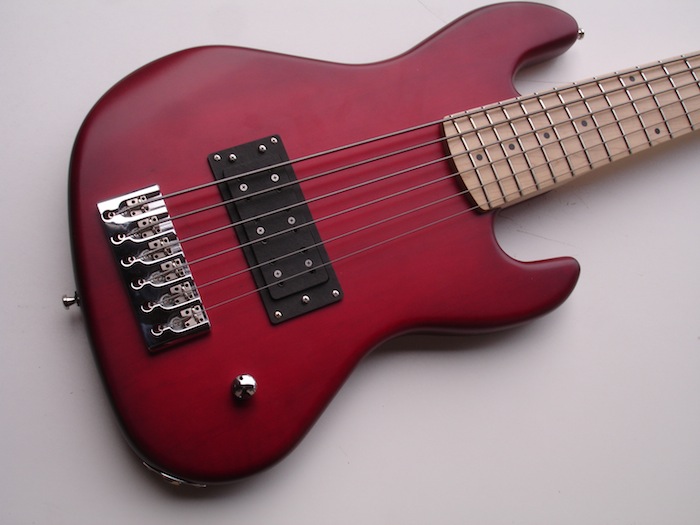 In search of a not-so-common six-string, the customer walked into our office.
He requested the same neck dimensions as in his Yamaha 6. After extensive testing of our inventory, he had fallen in love with the sound of our XXL Inlaw Low B. We then agreed on an alder body, a fat maple neck, a W-bucker and a single passive volume pot.
The massive bridge was custom made by ETS, along with six ultra-light Hipshot 3/8 tuners for staple tuning and low top-heaviness. When the bass was finished, I could not stop playing.
Body: Alder

Finish: bordeaux matte

Neck: Maple

Fingerboard: Maple

Pickups: W-Bucker

Electronics: passive Volume

Hardware: Hipshot/ETS

weight in kilo: 4,5

List: 2798 Euro
Hot Wire Six StRing Jay Gallery