Tradition and Modern Times
Our tip of the hat to the bass that started it all in 1951 ... but in a 21st Century version! For the bass to meet today's applications, it has two pickups. On request, we like to use an active tone control. We slightly enlarged the scratchplate so that all the knobs fit. Strictly speaking, we oriented ourselves to the 1956 version, which had already rounded edges and shapings. But we can make a slab body - for the purists.
The body is traditionally made of alder, but on request we can do swamp ash or mahogany. Fot the finish you can choose between glossy or matt. For the neck you can choose from rosewood, maple, pau-ferro or ebony fingerboards. For the lovers, there are also bindings, which we make from maple stripes. The back of the neck we do matte which is more comfortable. Schaller or Hipshot hardware ensures tuning stability.
Here are a few variations on the theme of Vintage 51. In principle, everything goes from the simple workhorse to the artwork with Harwood tops, or parametrics for each pickup. Even a ramp is possible.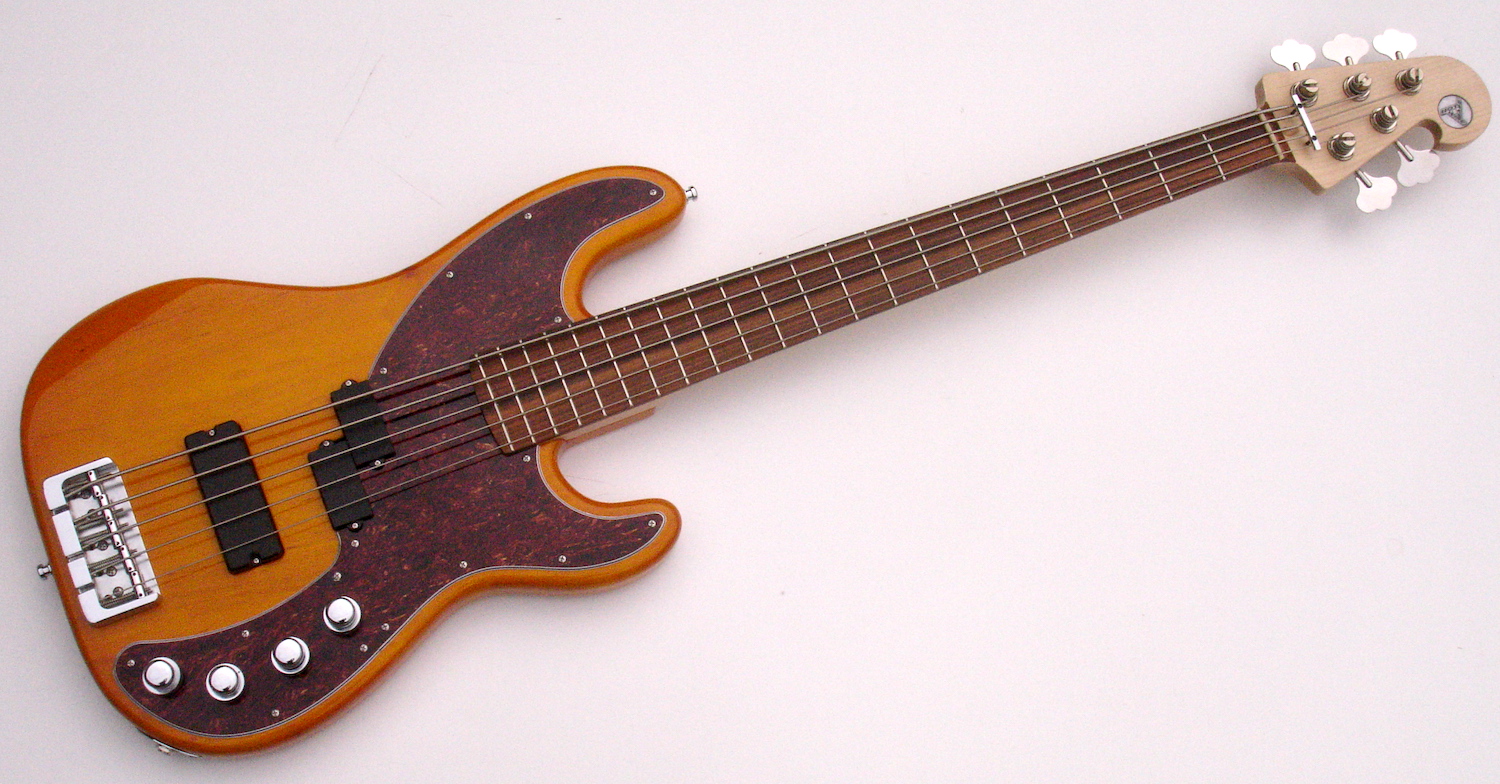 The request was for a DP51 in the noble 51 look, but with parametrics for every pickup! John East designed it especially for us.
This one also belongs here: A combination of 1957 re-styling, but with 1951 - style pickup!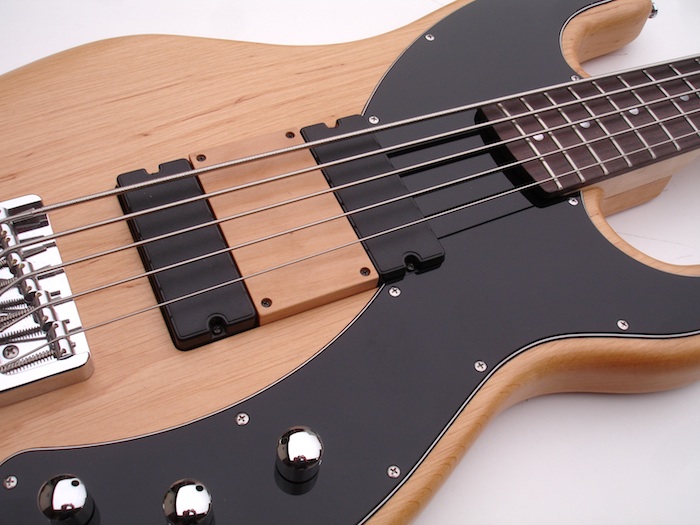 We can always install an almost invisible ramp for the most modern techniques.
Massive alder body with AAAA birdseye maple neck, soapbar pickups and Glockenklang electronics for the ultimate bass experience.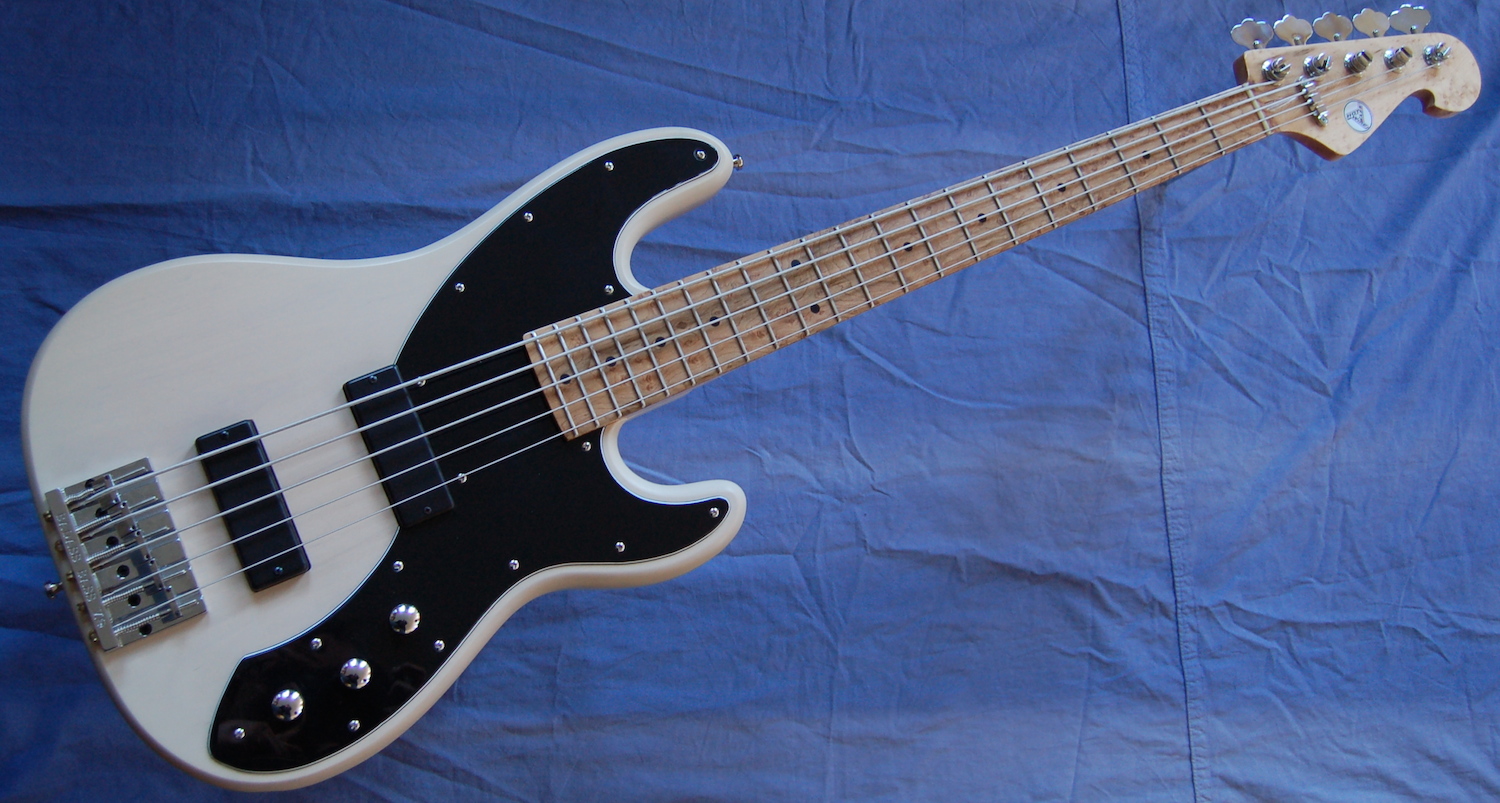 Rare dark birdseye maple was used here on the neck. The cream white finish looks great.
Our first VIN51 looked very traditional with alder body and maple neck, but features Hotwire soapbars and East 5K electronics .
Here we have pushed the topic "Vintage 51" to the extreme! Everything at its finest: Swamp Ash body with Double Top - Quilted Maple and Dark Quilted Maple. Pickups in matching design, ebony fingerboard and Glockenklang electronics.
For the Optimum playing feel we offer different scale lengths:
Long Scale 864 mm - The usual length with the familiar handling and punchy sound!
Medium Scale 820 mm - The shorter scale offers a succinct solo sound and very fast playing! For the soloist, but also for people with shorter fingers!
XXL Scale 915 mm - The extra-long scale delivers a very tight sound with a thunderous Low B - but you hardly notice that the neck is a bit longer!